CHARLES KIRBY WILCOX HONOREES
Calling attention to and honoring patriots who have given the ultimate sacrifice.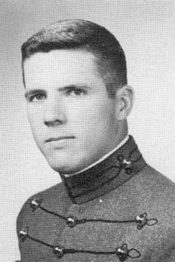 June 04, 1942 - January 09, 1968
Each year, we at the Northeast Ohio Foundation for Patriotism call attention and honor to a patriot who has given the ultimate sacrifice. Our annual award is named for a man who gave his life for country not long after his only son was born. Charles Kirby Wilcox, whom many knew simply as Kirby, was fiercely patriotic. He attended the U.S. Military Academy at West Point and upon graduation, married his high school sweetheart, Linda, and moved with her to Germany. But Germany was not where he should be in 1967, Kirby believed, and so he volunteered to go to Vietnam, even after several of his good friends had died there. "He was a focused man," his widow, Linda Lindsay, said during an interview in February 2012. "He believed in his country. He was very dedicated."
Their son, Curt, was six months old when in January 1968 military personnel knocked on the door of Linda's parents' house, where she was living. Nothing could have prepared her for this devastation: After only two weeks on the new job, Kirby had been killed Jan. 9, 1968, by an enemy grenade while leading his company on a search and destroy mission near Bong San. Curt Wilcox Lindsay was raised by his mother's second husband, but learned at the age of seven that his biological father died in war. In recent years, he's talked to dozens of people in a quest to know Kirby better.
"The fact that he begged his commanding officer to let him lead a troop through the jungle, he didn't have to do that," Curt said in a recent interview. "To me, that just adds to the demonstration of his belief in patriotism."
Kirby would have been honored and humbled to have NEOPAT's annual award named for him, Linda and Curt believe. Linda, too, feels honored.
"For those of us who have lost someone that we love … this is a recognition that they gave their life," she said. "It's a recognition that we went on and lived without them."
"Of course, he's a hero to me," Linda added. "There were a lot of heroes in that war that were never even noticed. To single out Kirby for an award, I just think he would say that it's not necessary because there were too many other heroes in that war and in every war."
"But I understand you can't recognize them all."
That may be true, but this year and into the future, NEOPAT aims to recognize as many of America's heroes as it can, one by one.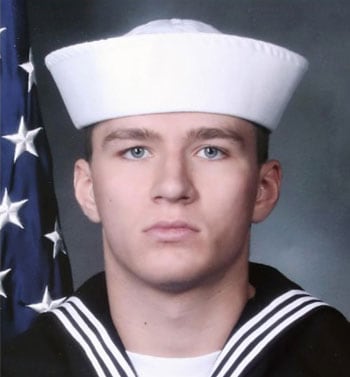 In remembrance of
U.S. Navy Corpsman Maxton W. Soviak
January 22, 1999 – August 26, 2021
Charming. Mischievous. Loyal. Prankster. Witty. Passionate. Brave. Confident. Hero. Stubborn. All of these words could be used to describe Maxton Soviak, but to those that knew and loved him, that was just Max.
Maxton William Soviak was born in 1999 to parents Kip and Rachel in Berlin Heights, Ohio. He is the fifth child out of thirteen, a family so large they break it down into categories, the bigs, middles and littles based on age. Max was firmly rooted in the middles.
From the beginning it was clear Max was a curious child, full of adventure. His stubborn spirit also shone through, insisting on wearing cowboy boots and broken sunglasses with a Batman cape as a daily uniform. He loved to to explore the outdoors with his brothers and build forts. He would even take to hiding in those forts to avoid bedtime. As Max grew older, that stubbornness grew into a fierce determination to succeed in all that he did. He went full throttle at life. He also had a thirst for knowledge, he knew a little bit about everything. He was definitely someone you wanted on your trivia team.
Max's family often compared him to the character "Max" in the popular children's book, "Where the Wild Things Are" by Maurice Sendak. If you've read the book, you know all about the wild rumpuses and adventures. Where you found Max, you could find chaos. He truly was king of the wild things.
Max was an act now, consequences later kind of guy. He had a knack for finding trouble, and the charm to always manage to get out of it. A flash of his baby blue eyes and mischievous grin was all it took. While he could be a prankster and troublemaker, he had a fierce loyalty and a heart full of desire to make the world a better place. It's what drove him to change paths from being a lineman to join the Navy instead.
Max loved the great outdoors, traveling, and trying new things. After boot camp in Chicago, and A school in Texas, Max was stationed in Guam as a medic. While there he enjoyed cliff diving, rock climbing, cross fit and jujitsu. He even started a biddy wrestling program. He was proud to show off "his island" when some of his family visited. He liked to send pictures of his adventures to his family back home, and looking for what he called "scrapportunities" as he liked to call them, for his mom to scrapbook.
Max dreamed of going greenside with the Marines, leading him to attend Corspman school at Camp Pendleton in California, where he was assigned to 2/1 Ghost Company upon graduation. Just like everything else in his life, Max was all in, eager to learn as much as he could.
While on a routine deployment to Jordan, the battalion was called to assist in Kabul. Max was serving alongside his fellow service men and women in the humanitarian effort to evacuate civilians and allies from Afghanistan when a suicide bomber attacked Abbey gate. Maxton was one of 13 service members that gave the ultimate sacrifice August 26, 2021.
In the days leading up to the tragic event, Max followed the philosophy he learned from his mom, save just one more. He earned himself the nickname "Pied Piper" as he was often seen wrangling infants and children to safety. The last time Max answered the call "Corpsman up", was to aid a mother and her young child.
The world is a better place because of Max. He loved hard, lived big, always looking to do just one more thing. Helped one more person, push himself just a little bit more. He truly lived up to his name. He lived life to the MAX.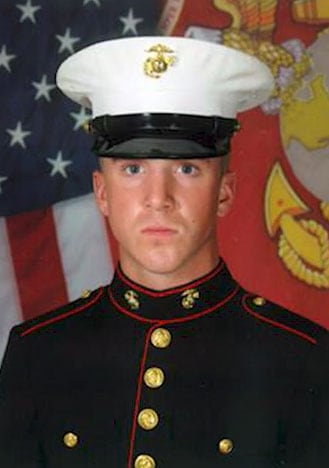 In remembrance of
USMC LCpl Daniel R. Scherry
September 26, 1986 – April 16, 2007
Daniel R. Scherry was an amazing person who enjoyed everything life had to offer. Born and raised in the West Park community of Cleveland, it was here that Danny learned some of the most important life lessons. How to share (your Ninja Turtles with your best friend), the importance of setting goals (such as digging a hole to China and setting up a pizza shop), the art of team work (through Four Corners and Puritas League baseball), how to be a gracious loser (coming in last place at the Plain Dealer Junior Golf Tournament – he never forgave his mom for signing him up), and how to be a gracious winner ("dominating" the CYO City Football Championships two years in a row!). Some of Danny's fondest memories and friends are from his time in West Park and at Our Lady of Angels School, and he hung onto them as he moved on to Rocky River High School, where he again excelled on the football field and fostered the leadership abilities that came so naturally to him. His hard work was recognized when Danny won the school's "Heart of a Teammate" award, recognizing excellence on the football field and respect from the coaches and players.
Danny also had his fair share of fun: getting tattoos, learning to drive stick shift (and "dominating" it), football parties, theme parties, beach parties, house parties, and, of course, parties. He was an avid lover of movies, a guardian of family traditions, and he made laughing an unbreakable habit – for himself and for everyone around him by thoroughly enjoying life and bringing fun to everyone that knew him. Throughout his life, in all the lessons he learned and fun times he had, Danny was always working toward his ultimate goal – to be a Marine. Graduating high school in 2005, Danny put his dream aside to see what else life had to offer. He trained as a carpenter's apprentice and became a certified firefighter, but even after going through, and excelling at these experiences, he was still driven to join the United States Marine Corps. And everyone could see that it was meant to be. 
Danny enlisted in the Marines in January 2006 and left for boot camp at Parris Island that April. He was immediately recognized for his hard work and determination and was the leader of his squad for nearly the entire time at camp, leading them to recognition as a standout squad at graduation. For all its hardships, boot camp was a great experience because it made Danny so proud to be a Marine and solidified his belief that this was what he was meant to be. Stationed at Camp LeJeune, Danny trained mortars as his military occupational specialty (MOS) and received two promotions in the first year as he anxiously awaited his deployment to the Al Anbar Province in Iraq. As Danny would say, he "dominated" his weapon and he was looking forward to putting all his training as a mortarman to use and couldn't wait to serve his country and make a difference. 
Danny died on April 16, 2007, enroute back to base after an extended combat mission when he was struck by a live electrical wire. 
If Danny would not have served, his life may have been longer, but it wouldn't have been as complete – Danny would never have felt complete if he wasn't a Marine.
In Danny's memory, Rocky River High School offers a scholarship to a senior football player who exhibits an unwavering passion for the game of football and the team. The recipient is a true leader in spirit, and in their convictions both on and off the field. Another set of scholarships is also awarded to two seniors pursuing a career in a service-oriented profession.
Danny is the son of Marianne Scherry and Bob Scherry, the brother of Kacie (Chris) Baon and Lauren Scherry, and the grandson of Barb and Dave LaSalvia. He was a friend to everyone who was lucky enough to get to know him, and a hero to America.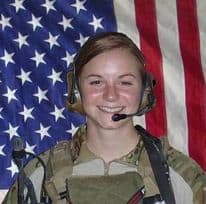 In remembrance of
Army 1st Lieutenant Ashley Irene White
September 3, 1987 – October 22, 2011
Army 1st Lt. Ashley White was one of the first members of the Cultural Support Team (CST), the first all-female military team, which put women on the battlefield with the Army Rangers, Green Berets, Navy SEALs and other Joint Special Operations Task Forces in Afghanistan. The CST's mission was to conduct searches of Afghan women and children, build relationships and break down cultural barriers. This is something men in our military were never able to do.
1st Lt. Ashley White was killed during combat operations during Operation Enduring Freedom in Kandahar Province, Afghanistan on October 22, 2011 when the assault force she was supporting triggered an improvised explosive device.
Ashley's efforts highlighted the importance and necessity of women on the battlefield and after her death the rules changed. The first two women Rangers sought out Deborah White, Ashley's mother, while in DC to thank her for Ashley's sacrifice. They told her they wouldn't be Rangers if it wasn't for Ashley opening the door for them.
1st Lt. Ashley White of Marlboro, Ohio was born on September 3, 1987. Following her graduation from Kent State University in 2009, she was commissioned in the U.S. Army and completed the Medical Services Officer Basic Course at Fort Sam in Houston, Texas and the U.S. Army Basic Airborne Course at Fort Benning, Georgia. Ashley was assigned to the 230th Brigade Support Battalion, 30th Heavy Brigade Combat Team and the North Carolina National Guard where she served as an Evacuation Platoon Leader.
Ashley's awards and decorations include the Parachutists Badge, the Ohio Faithful Service Ribbon, the Armed Forces Reserve Medal, the Army Reserve Achievement Medal and the National Defense Service Medal. Ashley was posthumously awarded the Bronze Star, the Purple Heart, the Meritorious Service Medal, the Afghanistan Campaign Medal, and the Combat Action Badge. Ashley is one of three women featured in The National Museum of the United States Army in Fort Belvoir, Virginia.
Ashley always beat to her own drum, but her courage and desire to serve is the loudest message of all.
"It's so inspiring the legacy she left…and everybody has the opportunity to leave a legacy" – Britanny Knappenberger, Ashley's twin sister
2020 Jeffrey A. Boskovitch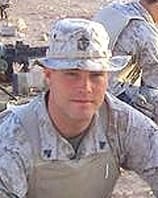 In remembrance of
U.S. Marine Corporal Jeffrey Allen Boskovitch
February 10, 1980 – August 1, 2005
"He was out-going and had a playful heart," said Kim Weisinger, Jeffrey A. Boskovitch's younger sister. "He was often the glue that held the family together and always encouraging." Jeffrey A. Boskovitch was born on February 10, 1980 to the parents of Katherine Wright and James Boskovitch and their family included siblings Brian, Kimberly and stepbrother/sisters Michael, Amanda, Austin, Amy and Abby. Jeff was athletic and played defensive and tight end on the football team at Normandy High School, graduating in 1999. The family remembers many students and faculty attending the graduation part, as Jeff made friends with everyone, and was the kind of person you wanted to be friends with. Upon completing the law enforcement program at Cuyahoga Community College Police Academy in Parma, Jeff aspired to become an Ohio State Trooper someday.
At a young age, Jeff became involved with the Naval Sea Cadet Corp. It was here he began to develop his skills in leadership, courage, self-reliance and discipline. Post 911 also fueled his desire to become active and serve his country. His drive to further develop his character and professional disciplines while learning new life skills led him to enlist in the United States Marine Corps Reserve. In 2000, Jeff graduated as Private First Class and earned his spot in the Scout Sniper Platoon. As a reservist, he was employed at National City Bank. In 2002, he graduated as President of his class from OPATA Private Security Training Academy at Cuyahoga Community College in Parma and was then assigned to 3rd Battalion, 25th Marine Regiment, 4th Marine
Division, Marine Forces Reserve, Brook Park, Ohio. He was attached to the Regimental Combat Team 2, 2nd Marine Division, II Marine Expeditionary Force. Jeffrey was officially part of a Marine scout sniper team and was deployed to Iraq.
In a country torn by war and terrorists, Jeff had managed to make a special friend. He had decided to inspect a paper bag being carried by an Iraqi boy. Inside the bag was a small dog. He convinced the boy to sell the dog to him for a quarter and three jellybeans, hence the dog was named Beans. Jeff and his unit declared Beans as their unofficial mascot. In an environment filled with uncertainties, rough terrain, and challenging living conditions, Beans had brought Jeff and the unit a bit of normalcy and a sense of home. He had intended on bringing Beans back with him when he returned to the States.
Cpl. Jeffrey Allen Boskovitch was killed on August 1, 2005, during Operation Iraqi Freedom, while on sniper duty outside Haditha, Iraq. He was 25 years old. There was an ambush attack on two sniper teams consisting of 6 Marines. Initially, Jeff's status was unknown. It was the next day, on August 2nd, they had found Jeff 's body not far from his original team. The 3rd and 25th Battalion were hit very hard the summer of 2005, loosing six Marine Reservists based out of the Brook Park location from small arms while on sniper duty.
Jeff's mother, Kathy Wright, wanted to honor her son's wish for Beans to come home and "Operation Beans" began. After many phone calls, military intervention, and pure tenacity, the beloved mascot made the voyage to the States. Among the many tributes and outpouring of remembrances, the road known as State Route 3 beginning at the intersection of W. Sprague Rd. and ending at the intersection of State Route 82 in North Royalton, is now known as the "Corporal Jeffrey A. Boskovitch Memorial Highway." Jeff will always be remembered as one of our nation's heroes.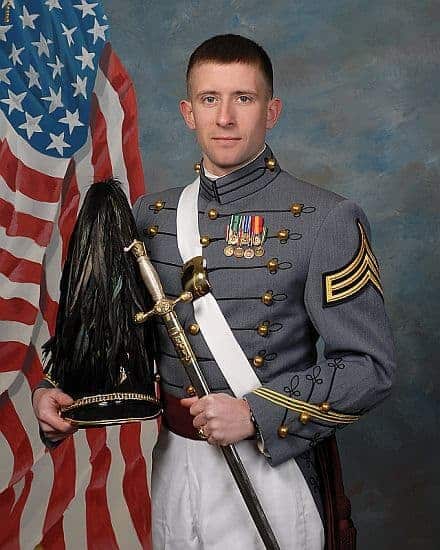 In remembrance of
US Army First Lieutenant John M. Runkle Jr.
April 9, 1984 – May 26, 2011
John M. Runkle Jr. was born on April 9th, 1984 in Medina, Ohio to John & Christine Runkle Sr. John's family included an older sister and two younger brothers and family was very important to him. He graduated Northwestern High school in 2002 where he played football through his junior year. John's father was in the military and after 911, John's intense desire to honor his country was solidified and he joined the Army during his senior year.

Upon completion of boot camp, John's mother recalls he had a quiet confidence and stood with pride. He was eventually stationed in Korea and it was during this period that he decided he wanted to apply to West Point. He was accepted and just before he was to leave for the states, his unit was deployed to Iraq. West Point would save his spot and John would serve in Iraq from 2004-2005. Shy of a year later John returned to begin his academy life and despite the challenging academia, John graduated from the United States Military Academy at West Point in 2009 in the top ten of his class. John pushed himself and took on challenges, he was self-driven. He earned the Ranger Tab from Ranger School in 2010 and his many awards and decorations include: Army Commendation Medal, an Army Achievement Medal, a National Defense Service Medal, an Air Assault Badge, Parachutist Badge and Pathfinder Badge. On his breaks from the military, he would visit home and family members and spend his downtime hiking. He loved being outside and exploring.

After West Point, John had decided he wanted to be an infantryman. LT. Runkle served with the 4th Battalion, 101st Aviation Regiment, based at Fort Campbell. He was then deployed to Afghanistan where he was a pathfinder. His pathfinder units were inserted into places as quick response teams that would re-establish operations and communications to support the ground commander. John and his team were responding to an attack in Kandahar province, which included many killed and injured soldiers, when they themselves were struck by an improvised explosive device as part of Operation Enduring Freedom. US Army First Lieutenant John M. Runkle, age 27, was killed along with 5 other soldiers in Afghanistan on May 26th, 2011. He will always be remembered for his distinguished service to the country he loved.
2018 Army Spc. Nicholaus E. Zimmer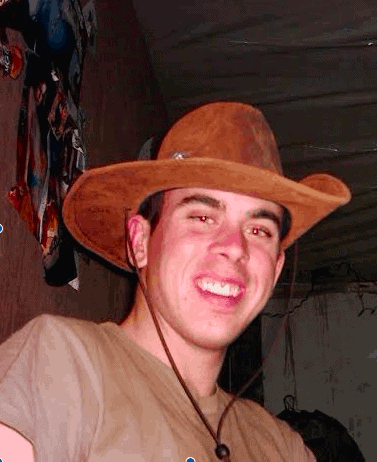 In remembrance of
Army Specialist Nicholaus E. Zimmer
July 23, 1983 – May 30, 2004
Army Spc. Nicholaus E. Zimmer of Columbus, Ohio, was born July 23, 1983, the only child of Lisa and Gino Zimmer. He loved to read as a child and became a fan of skateboarding and punk music. He was known for his megawatt smile, for dying his hair pink and then blue, and for quoting Shakespeare to his teachers– not surprisingly, he was voted Most Unique by his class (Westland High School Class of '02).

While he was still in high school, Nicholaus joined the Army at age 17 through early entry, thinking it was the best for himself and his country. After completing Basic Training at Fort Knox, he was assigned to 2nd Battalion, 37th Armored Regiment, 1st Armored Division based in Friedberg, Germany. At age 19, he was deployed to Iraq, where he was proud to serve with the Crusader Company. Company Commander Captain Jack Moore described him as a superb soldier who had a priceless sense of humor in a place where that came at a premium. He had the ability to joke and see the brighter side of any situation and had a great way of identifying with everybody, regardless of rank.

Nicholaus Zimmer was killed on May 30, 2004 in Kufa, Iraq when his vehicle came under attack by rocket propelled grenades. This tragic end cut far too short a distinguished career as a soldier in which he had already been decorated twice for bravery in battle by the age of 20. He was posthumously awarded the Bronze Star for Valor and the Purple Heart.

Zimmer's funeral service was as unique as he was. Bagpipes and drums played as his coffin was carried, and thirty bikers on Harley Davidson motorcycles rode with his father to lead the funeral procession. During the service, Major General Terry Tucker, the Base Commander at Fort Knox where Nicholaus trained, awarded Zimmer's Bronze Star and Purple Heart to his mother and father. Afterward, on July 1, 2o14, a local stretch of Interstate 270 was named "Army Specialist Nicholaus E. Zimmer Memorial Highway" in his honor. He will always be remembered for his bright smile, his sense of humor, and his distinguished service to the country he loved.
2017 Christopher R. Thibodeau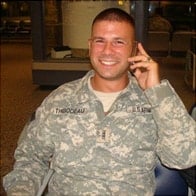 In remembrance of
Army Chief Warrant Officer 2 Christopher R. Thibodeau
October 3, 1982 – May 26, 2011
Army Chief Warrant Officer 2, Christopher R. Thibodeau, 28, of Chesterland, was killed on May 26, 2011 in Naka Bowl, Paktika province, Afghanistan from injuries sustained when his helicopter crashed during combat operations. He was assigned to the 1st Battalion, 4th Combat Aviation Brigade, in Fort Hood, Texas.

Christopher was born on October 3, 1982, to Bob and Doreen Thibodeau. He was born in Massachusetts, but grew up in Marlborough, New Hampshire. It was Chris' dream to play for the Boston Red Sox, until he saw the Blue Angels, and his dream was replaced with his desire to fly. Chris thought his dream would never come true when he found out he would need glasses, until he learned that the U.S. Army accepted pilots who received Lasik eye surgery.

Chris lived in New Hampshire until he was a sophomore in Keene High School. His family moved to Chesterland, Ohio, where Chris graduated from West Geauga High School in 2000. After high school, Chris attended Case Western Reserve University and graduated with a degree in political science and a minor in sociology in 2004.

Chris joined the Reserves and attended boot camp in 2002 and traveled to Egypt in 2003. His graduation present from his family was Lasik eye surgery, giving him perfect eyesight for flying.

Chris enjoyed sports, spending time with his dogs, brewing beer, woodworking, camping and hiking. Serving in the U.S. Army was one of his favorite parts of life. After the attack on 9/11, Chris was inspired to fight to make sure the war would not touch foot on our home soil. in 2009 Chris graduated from flight school as an Apache helicopter pilot and moved to Fort Hood, Texas.

Chris lived to make every moment special for his "one true love," LeeSandra, who he married on June 12, 2010. He took his bride on their honeymoon in Mexico after a 9-month deployment. Chris and LeeSandra loved being outdoors and were often accompanied by their dogs, Nolan and Moony.

On May 26, 2011, Chris was killed in a helicopter crash while serving in Operation: Enduring Freedom. He is survived by his parents, Bob and Doreen Thibodeau, siblings Nicole and Michael, his wife LeeSandra, and his son Liam Christopher, whom Chris never got the chance to meet.

Chris' mother described Chris as "friendly, loving and caring," and his wife described him as "the definition of true love, goofy, and a true best friend."
2016 David A. Mendez Ruiz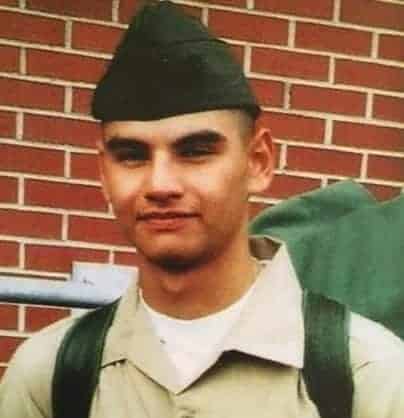 In remembrance of
LCpl. David A. Mendez Ruiz
May 26, 1985 – November 12, 2005
LCpl. David Alberto Mendez Ruiz was born on May 26, 1985 in Guatemala City, Guatemala to Maximiliano and Miriam Mendez.

The youngest of nine children, David immigrated to the United States in 1991, at the age of six. His family originally lived in New Jersey where he attended Oliver Street School; and, in the summer of 1992, moved to Cleveland, Ohio. As a six year-old boy, he was captivated by Marine Corps television commercials. David would even say, "I will be one of them some day."

As a junior in high school at Greater Cleveland Christian Schools, he took it upon himself to contact a recruiter from the U.S. Marine Corps and sure enough, a Sgt. Smith answered his inquiry and helped him achieve his dream.

David joined the Delayed Entry Program, which involved committing to training on weekends and keeping up with good grades and behavior for an entire year. He kept his commitment without fail and graduated from Greater Cleveland Christian Schools in 2003. On June 30, 2003, David was on his way to Parris Island, South Carolina to begin his training to become a United States Marine and fulfill his childhood dream.

On September 26, 2003, David graduated and earned the title he had desired since he was six. David continued training at the School of Infantry and in early 2004 he was deployed to Iraq for the first time. That deployment lasted lasted nine months, and David returned home for the holidays.

He began training at 29 Palms in January 2005 in preparation for a second deployment. David left once more for Iraq on July 4, 2005.

On November 12, 2005, David was killed by an IED in Fallujah. David was brought home and buried at Ohio Western Reserve National Cemetery in Rittman, Ohio. He is survived by his father, Maximiliano, his mother Miriam, his siblings Sandra, Byron, Laura, Mynor, Miriam, Edgar, and Nydia, sixteen nephews and two great nephews. He was preceded in death by his sister Brenda.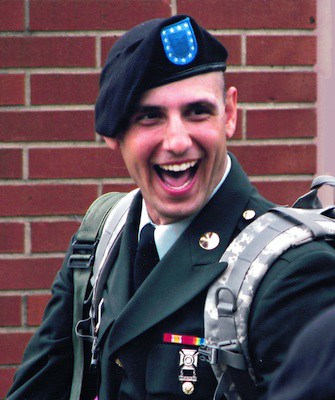 In remembrance of
U.S. Army Specialist Adam S. Hamilton
January 21, 1989 – May 28, 2011
U.S. Army Specialist Adam S. Hamilton was born on January 21, 1989 and graduated from high school in 2007 from Theodore Roosevelt in Kent, Ohio.

Adam grew up loving sports and was a gifted athlete. He was a four year starter in lacrosse & hockey. Adam holds Kent Roosevelt's career scoring record in hockey with over 100 goals.

In Lacrosse, Adam led the State of Ohio and set a school record for assists and was named the Offensive Player of the Year in Northeast Ohio his Senior year. In his sophomore year, he led Roosevelt to the State Championship game. In Adam's senior year, he decided to join the football team where he was named an All PTC Conference Tight End. Adam was best known for his leadership, determination and heart and was greatly respected by coaches and players from both his team as well as his opponents.

It was only fitting that Adam joined the Army shortly after graduation, because he wanted and loved being part of a team.

"He enjoyed camaraderie," his mother, Nancy Krestan, said. "He wanted to do something that would make him feel like he was doing something for others."

Adam enlisted in the Army as a 19D (Calvary Scout) and attended Basic Training and Military Occupation Specialty School at Fort Knox, Kentucky. His military assignments include Alpha Troop, 4th Squadron, 4th Calvary, Fort Riley, Kansas; and, Delta Troop, 5th Battalion, 15th Calvary Fort Knox, Kentucky. SPC Hamilton deployed to Afghanistan in support of Operation Enduring Freedom. Adam was killed at the age of 22 on May 28, 2011 in Haji Ruf Afghanistan from injuries sustained from an improvised explosive device (IED) after his unit was attacked on a night mission. He was assigned to 1st Brigade Combat Team, 1st Infantry Division, Fort Riley, Kansas. Adam was a top marksman in his unit, assigned to sniper.

In words read from a letter during Adam's funeral, he spoke of being in a better place and told his mourners to gaze up at the sky when they go out at night — because he'd be the brightest star, "looking down on you."

"Stay well, my friends," he concluded. "Until we meet again, I'll see you in the stars."

Specialist Hamilton's awards and decorations include the Purple Heart, Bronze Star Medal, Army Commendation Medal, the Army Good Conduct Medal, the National Defense Service Medal, the Afghanistan (ISS), the Campaign Medal with Bronze Service Star, the Global War on Terrorism Service Medal, the Army Service Ribbon, the Overseas Service Ribbon, the NATO Medal, and the Combat Action Badge.

On a trip home during Christmas before going to Afghanistan, Adam visited the locker room of the Kent Roosevelt hockey team to speak to the players before a game. Adam delivered an unforgettable speech, as recounted by his coaches and friends:

"One thing you have to always remember is you are all a family. Every time you put on that jersey you look out for one another. Great teams are structured with great relationships on the ice, on the bench, and in the locker room. Life moves by fast, men, but one thing you will always have are the brothers next to you."

Adam looked at his unit as his family and every time he put on his uniform he looked out for his country as his family. He truly did live by his words. To Adam, "family" was his most important "mission."

Adam is survived by his father J. Scott Hamilton of Kent and mother Nancy Daczko-Krestan of Mantua; step-mother Connie Hamilton; his two sisters Shawney and Taya; and his two brothers, Brandon Hamilton and Nicholas Krestan.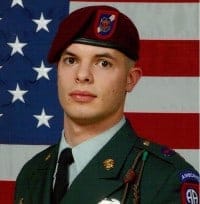 In remembrance of
Corporal Brad Anthony Davis
December 30, 1987 – April 22, 2009
Corporal Brad Anthony Davis was born on December 30, 1987 in Garfield Heights, Ohio. In August of 2006, he enlisted in the U.S. Army and attended Basic Training at Fort Knox, Kentucky. He graduated in November of 2006 and was assigned to Alpha Company, 58th Transportation Battalion, Fort Leonard Wood, Missouri where he completed advanced individual training (AIT). In March of 2007, he was assigned to Fox Company, 82nd Brigade Support Battalion, attached to 2nd Battalion, 505th Parachute Infantry Regiment that was forward deployed in support of Operation Iraqi Freedom.

Upon arrival, Corporal Davis was assigned as a driver and conducted countless logistical patrols in the Salah ad Din province. In December of 2008, Task Force 2 Panther was called upon again to deploy in support of Operation Iraqi Freedom. While serving as a gunner with Fox Company, 82nd BSB, Corporal Davis distinguished himself in multiple Battalion, Company and Platoon Combat logistical patrols.

Brad was killed during a combat logistical patrol on April 22, 2009. Corporal Davis' awards and decorations include the Purple Heart, Bronze Star Medal, Army Commendation Medal (1 Oak Leaf Cluster), the Army Good Conduct Medal, the National Defense Service Medal, the Iraq Campaign Medal with Bronze Service Star, the Global War on Terrorism Service Medal, the Army Service Ribbon, the Overseas Service Ribbon, the Parachutist Badge and the Combat Action Badge.

He is survived by his mother, Theresa Davis, of Garfield Heights, Ohio and his father, Robert Davis, of Strongsville, Ohio.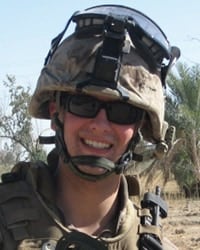 In remembrance of
Sergeant Daniel James Patron
April 30, 1985 – August 6, 2011
Son. Husband. Brother. Uncle. Hero. Sgt. Daniel James Patron, USMC understood the concepts of honor and duty as he modeled them in every facet of his life.

Dan was born in Canton, Ohio on April 30, 1985, the 10th anniversary of the end of the war in Vietnam. He was the second of two sons born to Frank and Kathleen Patron. Daniel graduated with the Perry High School class of 2003, where he was the star of his high school musical and excelled as a drummer in the marching band. Dan began his career in the United State Marine Corps immediately following graduation.

Dan completed recruit training at the Marine Corps Recruit Depot, Parris Island in October 2003; he completed his Marine Combat Training (MCT in November of 2003 and proceeded to check into The School of Music (MCT) in Norfolk, Virginia. Dan completed SOM in May 2004, and he joined the Second Marine Aircraft Wing Band, Cherry Point, NC, where he traveled and performed as a drummer in the Marine Corps band.

In May 2005 Dan volunteered to deploy in support of Operation Iraqi Freedom; he deployed with the 2nd LAAD. When Dan arrived home from his first deployment, he submitted a Lateral Move package into Explosive Ordnance Disposal (EOD), and he attended the Naval School/Explosive Ordnance Disposal at Eglin AFB in Florida. In February 2008, Dan graduated EOD School and shortly thereafter reported to the Second Marine Logistic Group, 8th Engineer Support Battalion, Explosive Ordnance Disposal Company based at Camp Lejeune, North Carolina.

In July 2008, Dan was attached to 1st Battalion 4th Marines where he deployed again, in support of Operation Iraqi Freedom. In April 2011 Dan voluntarily deployed a third time with 4th Platoon, 2nd Explosive Ordnance Disposal Company in support of Operation Enduring Freedom. On August 6, 2011, Dan was killed in action while conducting combat operations in Sangin, Afghanistan in the Helmand Province. Dan was posthumously awarded the Purple Heart and the Bronze Star with Valor. In addition to his parents, Dan is survived by his wife Cody, his brother and sister-in-law Matt and Meagan, his niece, Mia, and his nephew, Daniel James Patron II. Danny will forever be remembered for his dazzling smile and his quirky sense of humor; He is the hero of our hearts.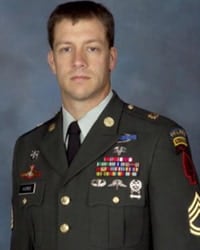 In remembrance of
Master Sergeant Joseph J. Andres Jr
April 5, 1971 – December 24, 2005
Joe was raised in Seven Hills as the only son of Joseph and Sandra Andres' six children. While attending St. Columbkille Elementary School, Padua Franciscan High School, and the University of Cincinnati, he participated in many activities. He played the drums in Padua's concert band and Cincinnati's marching band and also wrestled for Padua and was a member of their riffle club. Joe also enjoyed skateboarding, and later, snowboarding. While at Cincinnati, he joined crew.

After he joined the Army, he started playing rugby. Joe loved to spend his down time with friends and family at his family's cottage on Put-in-Bay. During these years he developed the strength of character that would lay the foundation for his impressive military career. He set his sights on an elite group within the Army and through hard work and determination was able to realize his goal and become one of "The Best of the Best".

Master Sergeant Andres' awards and decorations include the Bronze Star Medal, the Meritorious Service Medal, the Army Commendation Medal, the Army Achievement Medal, the 3rd Award of the Army Good Conduct Medal, the National Defense Service Medal with Bronze Service Star, the Iraqi Campaign Medal, the Global War on Terrorism Expeditionary and Service Medals, the Noncommissioned Officer Professional Development Ribbon with Numeral Three, the Army Service Ribbon, the Overseas Service Ribbon, the Special Forces Tab, the Ranger Tab, the Combat Infantryman Badge, the Expert Infantryman Badge, Expert Field Medic Badge, the Military Freefall Badge, the Parachutist Badge, and the Driver and Mechanics Badge. He was posthumously awarded the Bronze Star Medal with Valor Device and the Purple Heart, and the United States Army First Special Forces Group dedicated a building in his name at Joint Base Lewis-McChord, in Washington State on August 26, 2011.

Master Sergeant Joseph J. Andres Jr. was killed in action on Christmas Eve, while participating in combat operations in Iraq, fighting for a cause he believed in, and protecting our freedoms.

One of the previous scholarship winners summed it up perfectly. He wrote in his winning essay, "Master Sergeant Andres gave his life to keep us safe and free, but he will only be truly dead when he is forgotten…I know that through the hearts of all those who were honored to know such a great man, and all those who hear about him, he shall live forever. The American spirit lives on in his memory and in the members of our communities and in all of us. We can show it every day, in everything we do."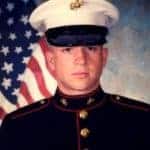 In remembrance of
Corporal Brad Squires
February 21, 1979 – June 9, 2005
Cpl. Brad Squires was born in Parma Heights, Ohio on February 21, 1979. He began life in Strongsville and grew up in Middleburg Hts., Ohio. He was fun loving, always looking for a way to keep smiles on everyone's face and always looking for an adventure. Anyone that met Brad had their day brightened and their life was enriched because they were guaranteed a smile.

He graduated in 1997 from Berea High School and accomplished many goals in his life. He joined the Marines in 1999 and spent his 21st birthday on Parris Island in Marine Boot Camp. He served as an active reservist out of Weapons Company, 3rd Battalion, 25th Marine Regiment, Akron, Ohio.

In 2004 Brad aspired to become a firefighter. He began taking classes at Lorain County Community College. In November, 2004 he married Julie (Brandyberry) Squires.

He was deployed to 29 Palms, CA in January, 2005 where he went through extensive training. In February, 2005 his Marine infantry division was sent to Al Anbar Providence, Iraq, where he served four months with his battalion. Throughout the many farewell events and the going away parties, Brad always seemed to hold up strong and kept that smile on his face, he showed the world how proud he was of himself. Brad excelled in being a Marine in every way possible and had received the following awards: Purple Heart, Expert Marksmanship Medal, National Defense Service Medal, Selected Marine Corps Reserve Medal, Armed Forces Reserve Medal, Global Award on Terrorism Medal, Iraq Campaign Medal, Navy Achievement Award, Certificate of Commendation and the Certificate of Excellent Performance.

Brad gave the ultimate sacrifice in service to his country when he was killed in action June 9, 2005 after his vehicle hit an explosive device while conducting operations near Haqlaniyah, Iraq. Brad lived life, loved life and regretted nothing. Brad's priorities in life were his love for his family, his love of our country, his commitment to the Marine Corp. and his mission at hand. Brad is the beloved husband of Julie; loving son of Donna Squires and Bruce Squires; brother of Chad (Sharon) Squires and Jodie (Mike) Bogdan; uncle of Chad and Cassidy Squires and Alexis Bogdan; nephew, cousin, and friend to many, and an American hero to all who have heard his story.